2022 Stats
Incidents
Hrs. Vol.
Jan
28
603
Feb
21
247
Mar
21
361
Apr
23
908
May
18
702
Jun
21
437
Jul
24
306
Aug
Sep
Oct
Nov
Dec
Total
156
3564
Past Years
Incidents
Hrs. Vol.
2021
299
10067
2020
284
8353
2019
294
7513
2018
291
5730
2017
288
6966
2016
297
10833
Web Counters
Website Visitors
Since
July 19, 2021

Visitors Today
Aug 16, 2022

By Commissioner Joe Sassano
October 13, 2021
During our Fire Prevention Open House this past Saturday a very special neighbor came by. Danielle's family has always been very supportive of the volunteer firefighters and always attend our functions. But this time Danielle made us feel special…….she had a Lemonade stand and raised a considerable amount of money. She in turn donated the funds to the Orangeburg Volunteer Fire Association so we can continue to have these great events. Once again, it is friends and neighbors like Danielle that make this town such a great place to live.
Thank you Danielle Mills!!!!! Your kindness and generosity is very much appreciated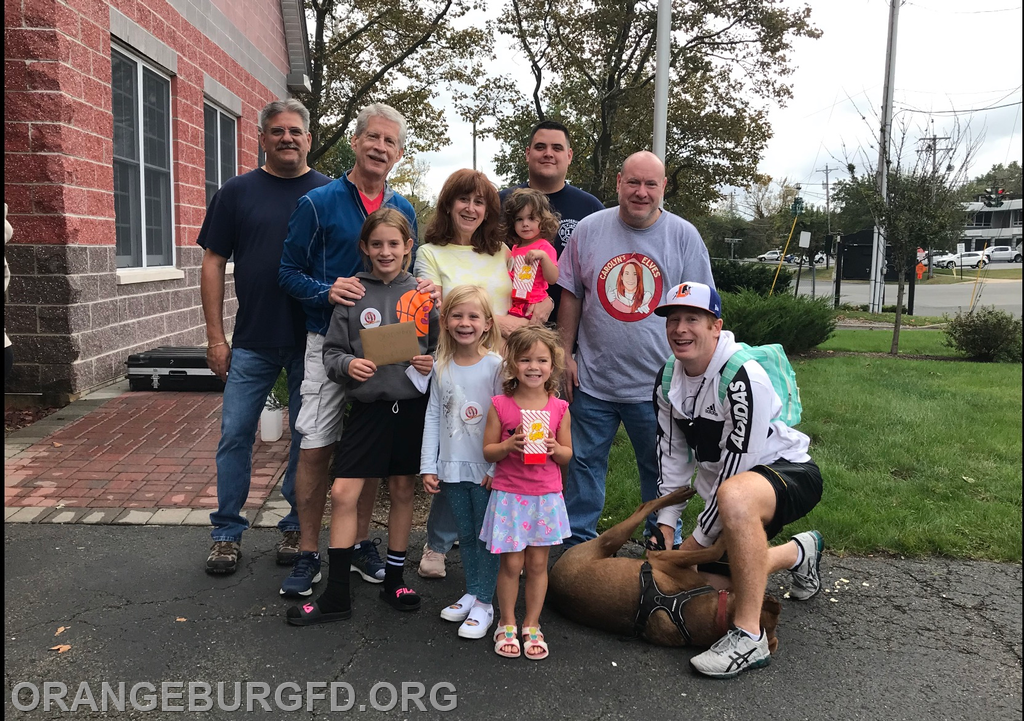 Pictured is Danielle's family w/Commissioner Joe Sassano, Assistant Fire Chief Ken Gordon and Association Vice President JP Yore
Mary
October 16, 2021 at 9:09 PM
How do you special as she had such a young age. She is a budding entrepreneur for sure!!